29 Oct

IE Alumni Sustainability and Social Innovation Club

Written by: Marta Calix, GMBA 2018 Alumni and president of the SSI Club.

The IE Alumni Sustainability and Social Innovation Club is a new initiative that is just getting off the ground, and we want to reach out to all those in the IE Alumni community who care about these subjects to join us.

The SSI Club is all about making connections and catalysing action on the ground to help achieve the United Nations' Sustainable Development Goals (SDGs). We want to ensure that IE Alumni who are interested in sustainability and social innovation can connect with other like-minded Alumni, and promote opportunities for collaboration between them.

Besides providing great opportunities for networking, the Club also wants to make sure it carries out activities on the ground that have a measurable impact towards the priority SDGs that have been selected for 2020, namely SDG 7 (Affordable & Clean Energy), SDG 9 (Industry, Innovation & Infrastructure), and SDG 13 (Climate Action).

We want this Club to be a hub of ideas, action and connections, and we look forward to welcoming you to our growing community!

About the author: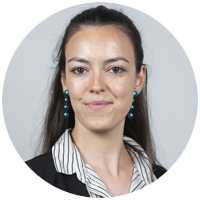 Marta has had a passion for living creatures as far back as she can remember, and her interest in protecting biodiversity and nature naturally evolved from that. She studied evolutionary and developmental biology for her undergrad and then did an MSc in Wildlife Management and Conservation. As a keen birdwatcher and ornithologist, she has also participated in several expeditions to the tropics, such as Guyana and Honduras, teaching volunteers and students about the importance of long-term biodiversity monitoring schemes.
Her passion for the conservation of biodiversity has allowed her to work for well-known nature conservation organizations such as IUCN, where she worked on the compilation of several European Red Lists of Threatened Species. While at IUCN, she became increasingly interested in the linkages between business and biodiversity conservation, especially the potential for sustainable business models to support conservation work. This is what brought her to IE Business School. As a result, she also became interested in the rewilding movement in Europe, which is pioneering nature-based enterprises as part of large-scale rewilding initiatives and she has recently started working for Rewilding Portugal as a project manager.